Portugal occupies the western shores of the Iberian peninsula and retains two island groups in the Atlantic - the Azores and the Madeira islands. It's a country of economic development and expansion and a land of tradition and history.
Lisbon, the capital, has been the favorite haunt of poets, artists, and authors for centuries. From the auto-da-fe of the Inquistion and the famous earthquake of 1755 to the hummming neutrality of WWII that made it the spy capital of the world, Lisbon has never been dull, either. Today's city swings at night to jazz, blues, disco, and fado - the haunting local vocal form.
Daylight will find you up and down the hills investigating the spectacular Mosterio dos Jeronimos, begun in 1502, and the often-photographed Torre de Belem, which sits right in the water of the Rio Tejo and which showed up recently as the villain's lair in a James Bond movie.
Porto, home of one of Portugal's greatest assets - Port wine, is worth a venture to the north. The busy city perches on the cliff side of the Rio Douro, whose scenic valley draws tourists inland almost to the Spanish border.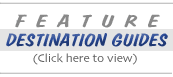 You'll find most tourists in the sun along the Algarve coast to the south. The beautiful coves and beaches of Lagos and Albuferia and the active nightlife attract visitors from all over Europe.
If you can pull away from the beach, you'll be fascinated by the tiny, winding ways of Evora, a walled town in the Alentejo. And you don't have to be an historian to sense the excitement of the great Portuguese sailors as you sit at the cliffs of Sagres, the small fishing village at the very end of Europe, and gaze like Prince Henry the Navigator out toward the new world.
You can take the first steps in that direction by catching a flight to the Azores or the Madeiras, where you can chat with trans-Atlantic sailors, hike the green hills, or sample the eponymous wine.