Finland is the land of saunas, lakes, pine forests, midnight sun, and according to an international evaluation group, the world's least corrupt country. Forests cover two-thirds of the land, and water another 10%. It's no wonder that Finland attracts over 2.5 million visitors, most of whom spend most of their time hiking, camping, skiing, or boating. With only 40 person per square mile, the crowds are not bothersome.
Most of the 5 million plus population lives near the coast in the southern quarter of the country. The capital, Helsinki, with just over half a million residents, is the economic, governmental, and cultural center of the nation, and frequently provides neutral territory for international negotiations, conferences, and meetings. The pleasant, cosmopolitan feel of Helsinki makes it a popular destination and a busy conference town.
Turku, on the southwest coast, is the oldest city in Finland and the former capital. Ancient Turku Castle, from the late 13th century, has a good museum. You'll find the best sense of old Finland in Rauma, a city still entirely built of wood, whose central square will take you back centuries.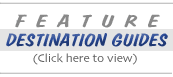 During the long winter nights, Finns are not dormant - they ski, skate, snowmobile, and sauna, but outdoor events and activities blossom with the wildflowers in the spring and continue through the long summer days. Hiking, camping, cycling, sailing, and canoeing or kayaking opportunities are as endless as the days of midnight sun.
Music festivals appear in all forms - opera in Savonlinna, jazz in Pori, rock at Ruisrock in Turku - and you'll probably hear Sibelius's Finlandia more than once a season. Midsummer's Day is a highlight everywhere in the country with bonfires, parties, and celebrations prevalent. For something different, sit in on a game of Finnish baseball (pasopallo) if you can get someone to explain it to you.