Chile is a long, skinny country than runs for 1,800 miles down the southwest side of South America compressed between the Pacific Ocean and the Andes mountains and only occasionally reaches 125 miles wide. It begins 17 degrees south of the equator in the desert of Atacama, the driest place on earth, and disappears beyond Punta Arenas, the southernmost city in the world, in the waves and rain of Cape Horn. Along the way, Chile contains some of the most vital, interesting topography of the western hemisphere in the finest national parks in South America.
The Andes provide awesome skiing, trekking, climbing, hiking, and mountain biking. The quick rivers falling from the mountains create excellent conditions for whitewater rafting and kayaking, and the long, varied coastline forms beaches and bays for fishing, surfing, sea kayaking, and sunning. Chile's southern extension into Patagonia is a paradise for naturalists and adventurers.
In central Chile, Santiago, the capital, holds 40% of the country's population in its skyscrapers and urban sprawl. Large plazas, parks, wide boulevards, state buildings, churches, and traffic give the city a European flavor.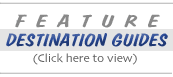 The Pre-Columbian Museum, the Museo de Santiago, and the Palacio de Bellas Artes sound the modern cultural tone of Chile and assert its cosmopolitan nature.
Jammed up against high sea cliffs, Valparaiso, the second-largest city in Chile, is also its main port. The small, twisting, cobbled streets in the city's center are labyrinthine and a joy to wander. Good museums and great seafood make this a required visit.
Off shore, on Easter Island, or Rapa Nui, sit the intriguing moai monoliths, whose staring faces have challenged archeologists and sociologists for centuries and who mark the eastern reach of the Polynesian sailors. Further south is the tiny Juan Fernandez archipelago, where Alexander Selkirk, the real Robinson Crusoe, was marooned for 4 years.