It's hard to beat Austria, wrapped in the heart of Europe, for year-round activity. Winter sports in Innsbruk, Kitzbuhl, the Arlberg, Vorarlberg, and Tirol regions - everywhere. Summers in the Alps mean hiking, camping, mountaineering, and hang-gliding. Watersports on the lakes of Salzkammergut and Carinthia, and cruises on the Danube.
Architecture in Austria is big in all senses and in all seasons. Vienna has St. Stephen's (Gothic), the National Library (Baroque), Schonbrunn Palace (Rococo), and Hundertwasser's modern apartments. In the splendid museums you'll find natural history, cultural artifacts, the paintings of Klimt and Kokoschka, and the couch of Freud.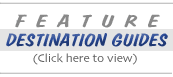 Underscoring it all is the music. During the patronage of the Hapsburgs in the 18th and 19th centuries, Austria became the center for the development of the greatest classical composers and performers. The big name remains Mozart, who still dominates the Summer International Festival (Jul.-Aug.) in Salzburg, and Strauss wrote more than waltzes. Today the national reputation is in the capable hands of the Vienna Philharmonic, the Vienna Boys' Choir, the State Opera, the Konzerthaus, and hundreds of groups and ensembles.